REPORT, ORGANIZE, AUTOMATE
Collavate enables you to create and organize any ISO system with ease. Use our group posts to gather information from management and employees, and skip running around the office looking for answers. All of your approved documents are kept in one folder you create, easing the search for every piece. Configure Collavate to create your reports for you, so you only have to download and print for audits.
Audits require historical information to be easily accessible. With Collavate, you can setup automatically generated reports from each policy document to keep track of versions, approvals, and much more!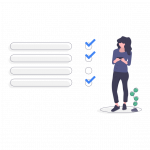 Keep Track of your System
All of your system diagrams, documents, and notes in one place. Each part of your system can be created in one place, or for larger undertakings, keep each department in a group with the stakeholders. Either way, Collavate has you covered.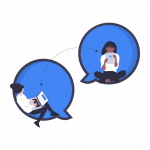 Creating a management system requires dedication to getting information from almost everyone in the company. Work quickly and efficiently by tagging people in posts, and getting replies in real-time.