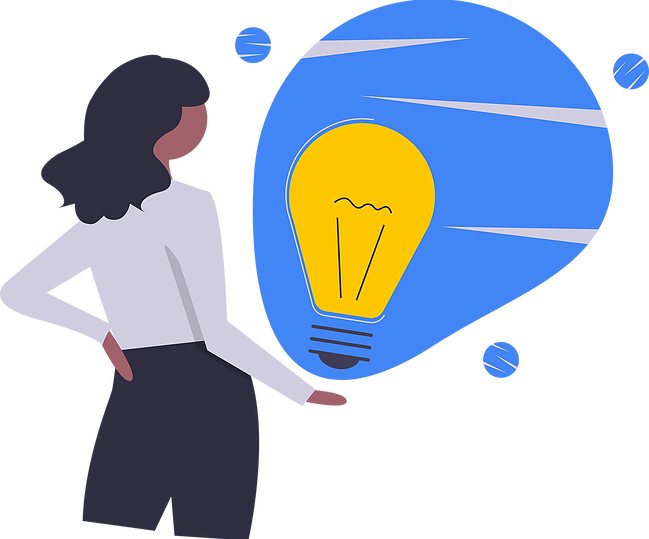 Document approval designed
for teamwork.

G Suite-based Document Approval Process
Simplify Drafting/Approval/Archiving
Collavate makes it easy to design and implement document approval processes for your enterprise. Check-in/check-out controls are available for all document approval processes – no matter how simple or complex.

Collavate provides a re-process function for approval process documents and a powerful control ledger function that automatically collects approval history data. Using a familiar and easy to navigate interface, corporate bulletin boards and draft documents can be created in collaboration, and stored safely after the approval process is complete. Companies that must comply with ISO and HIPAA regulations such as manufacturing, pharmaceuticals, logistics, and finance will find it easy to achieve compliance with our approval processes.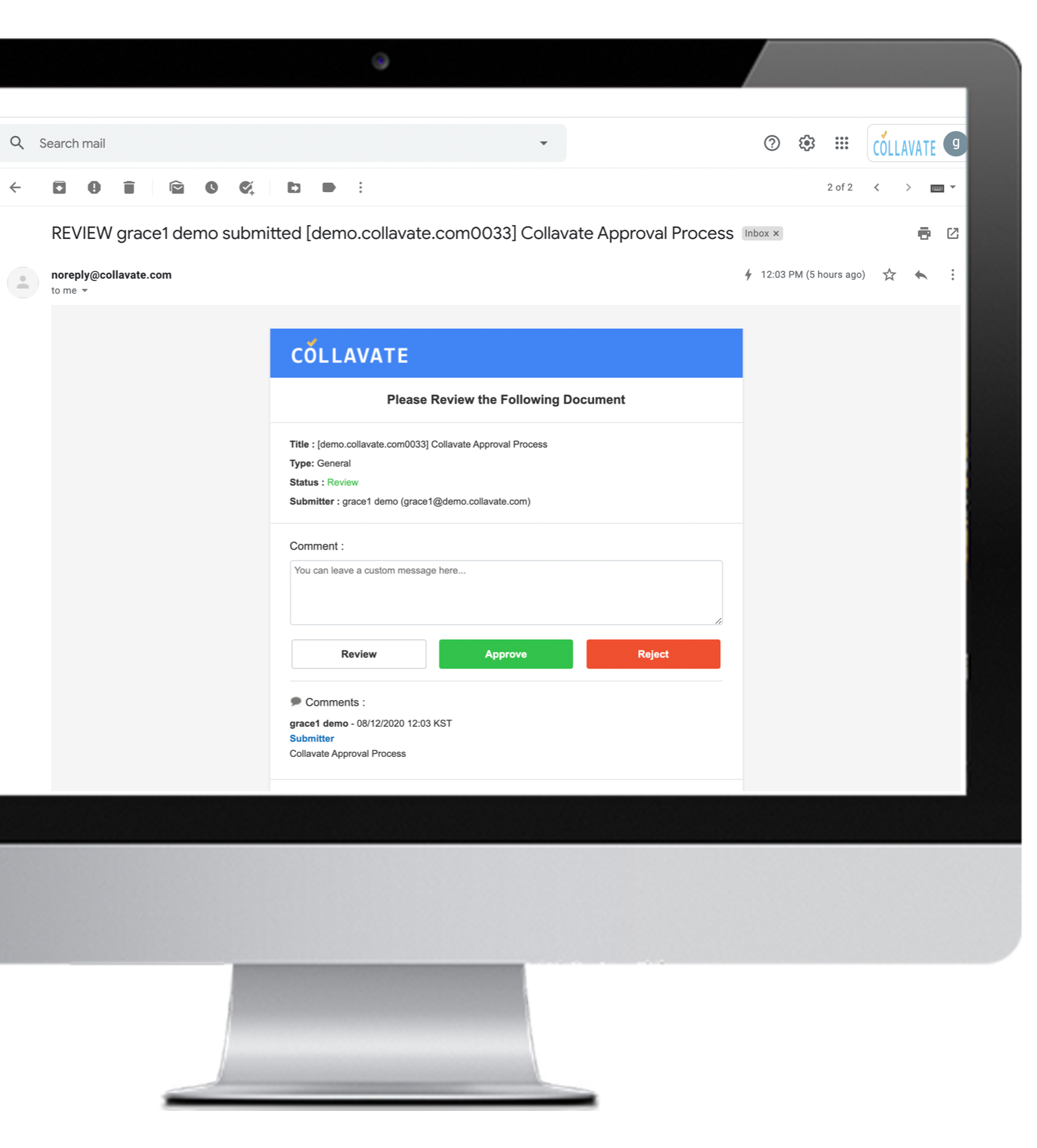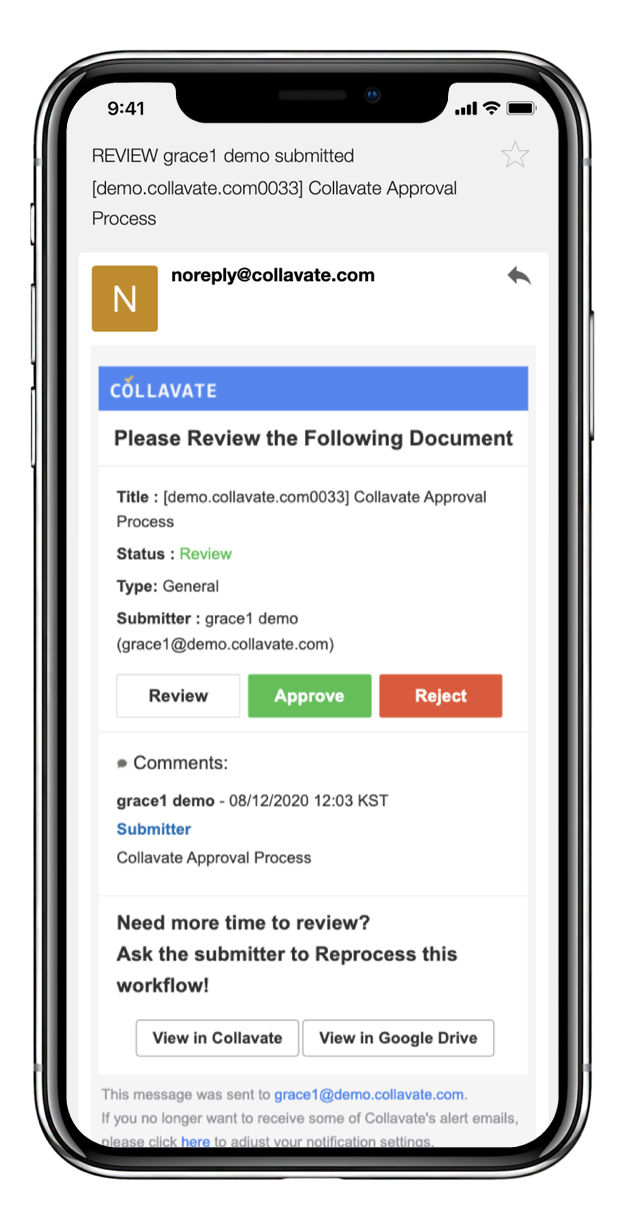 Approve the document in Gmail App.
Simply review and approve documents in any device.

You don't need to login to Collavate in Gmail App.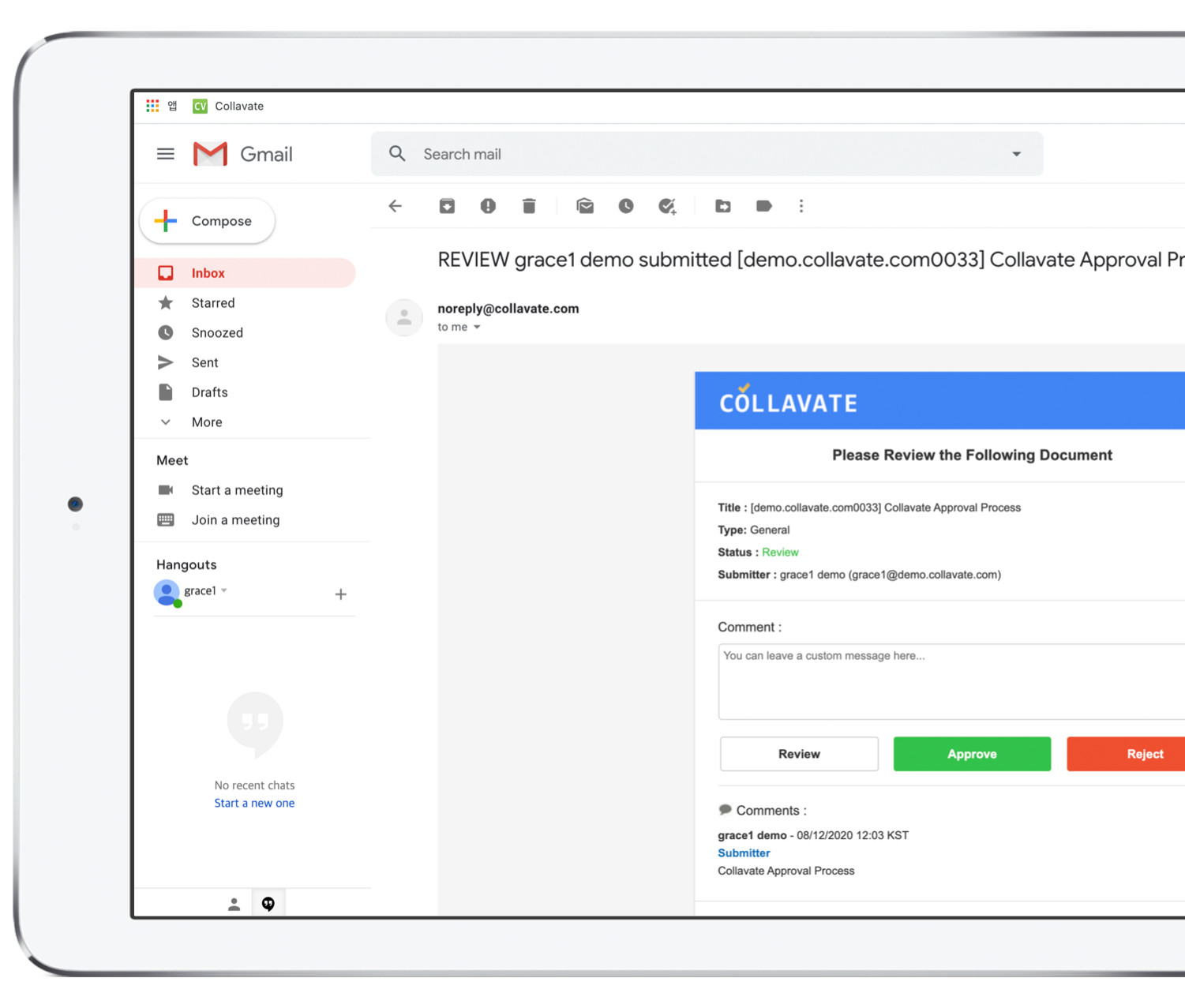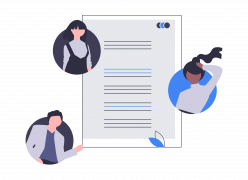 Collaborate with colleagues to complete the draft.
Communicate with colleagues and complete drafting documents with the ability to post, comment, and mansion inside the enterprise. Use the topic-specific group posts to share and discuss ideas among group members. 
if you mention your colleague in posts and replies, such as a Like, mansions, the content will be sent to you via e-mail and a simple reply will be posted by e-mail. 
Using Google Docs as a draft document enables real-time document collaboration with colleagues when creating documents.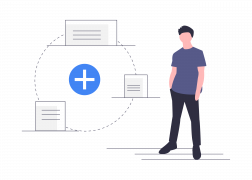 Helps you make quick and clear decisions.
Support a variety of devices (web, mobile, email, PDF paper printing) so that approvers can focus more on Approval Process.  
From the perspective of the Submitter, it is easy to design to Approval Process step that matches the characteristics of the draft by Approval Process type, such as sequential approval, parallel agreement, receipt/reference, and relevant grounds.
If the Approval Process deadline is exceeded, the automatic processing deadline can be set for each member, such as automatic rejection or approval, or for the entire Approval Process document.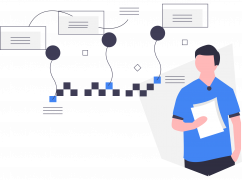 Ensure the integrity of Approval Process.
All Approval Process documents are transferred to the Document Administrator account as soon as the draft begins. And all Approval Process history can be traced to the document manager account.
Approval Process approvers' access to Approval Process documents is divided into their own prior to and after their approval. For example, after approval, it can be easily designed for each or individual draft so that only reading rights or comments can be made.
A centralized Approval Process document manager account allows you to conduct an integrated search and audit of all Approval Process. Collavate acquired ISO 9001 Quality Management Certification.
Don't take our word for it.
Collavate's clients think we're collaboration gurus.
Check out who they are, and what some of them have to say about us!