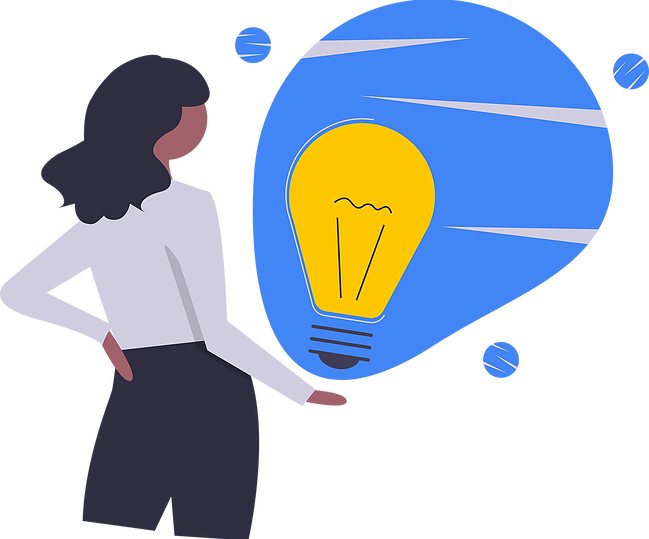 Document approval designed
for teamwork.

Collavate keeps you moving forward,
regardless of distance.
Thousands of organizations and over 2 million users trust Collavate. We help them to manage their document approvals from anywhere. Let us help you, too.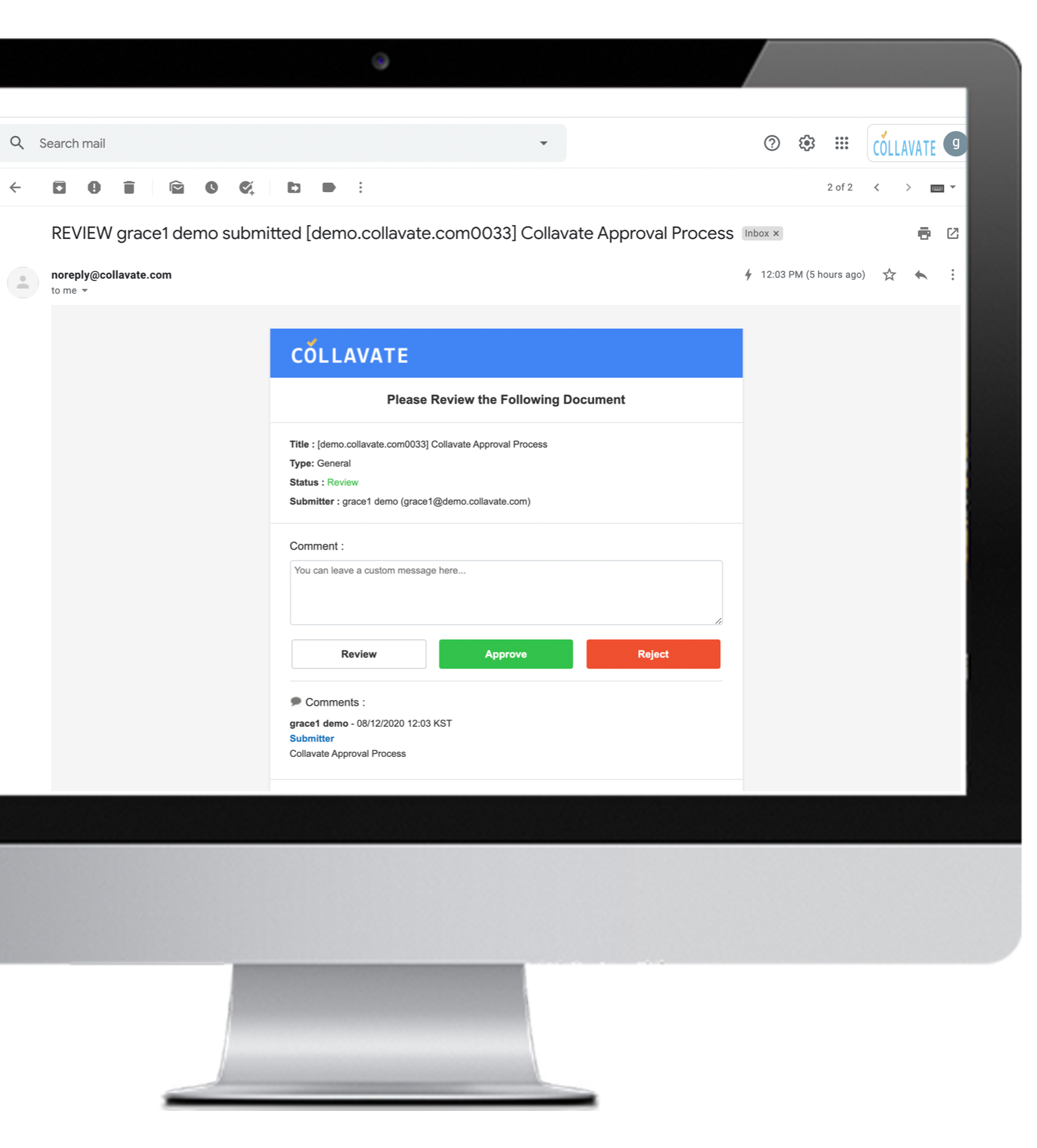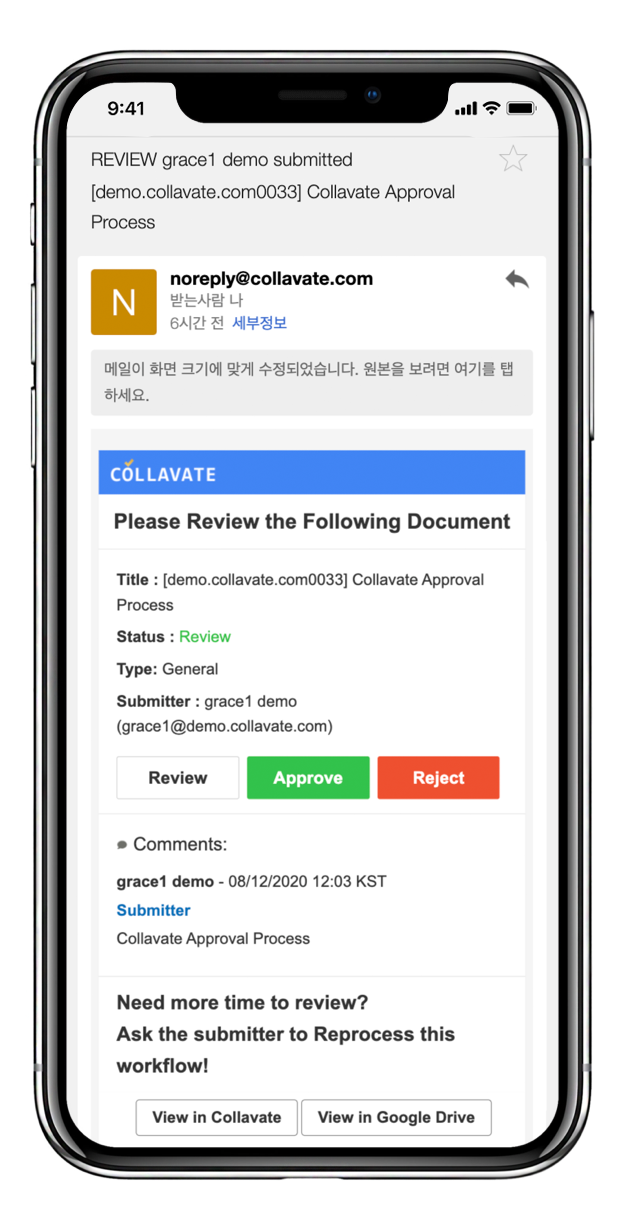 Approve the document in Gmail App.
Simply review and approve documents in any device.

You don't need to login to Collavate in Gmail App.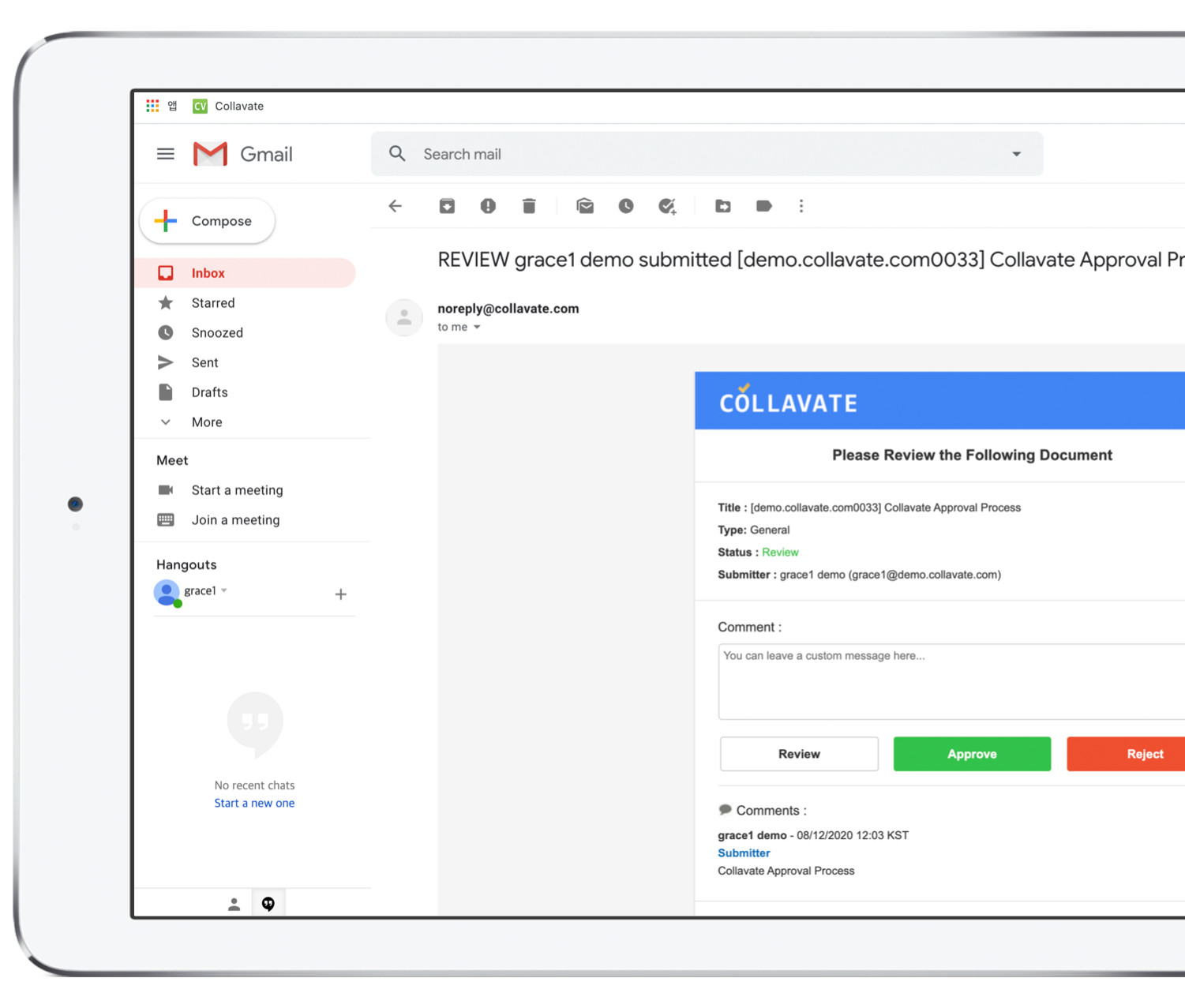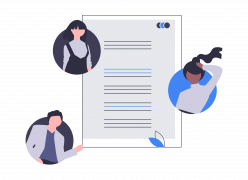 COLLABORATION THROUGH THE LIFE OF YOUR DOCUMENTS
Post documents to start a conversation and gather feedback. Work with your team to make the perfect document, then submit it for review and approval!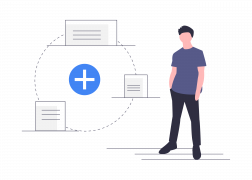 ADVANCED DOCUMENT REVIEW PROTOCOLS FOR ALL SITUATIONS
Collavate's Approval Process is completely customizable. From multi-layered approval and parallel review, to creating deadlines and reminders, we have you covered.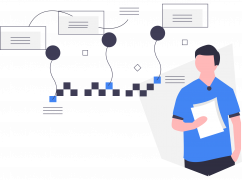 CENTRALIZED DOCUMENT MANAGEMENT WITH APPROVAL HISTORY
Centralized Document management at scale. Collavate helps to keep the complexity at bay by managing permissions and access to all of your documents.
Don't take our word for it.
Collavate's clients think we're collaboration gurus.
Check out who they are, and what some of them have to say about us!