Please fill out the form and our team will be in touch to help you make the most of the free trial and can set up a flexible pricing for your business.
Build a smarter remote work platform with Collavate.
You will experience the following benefits of workflow and team collaboration.
Approve the document in Gmail App.
Simply review and approve documents in any device.

You don't need to login to Collavate in Gmail App.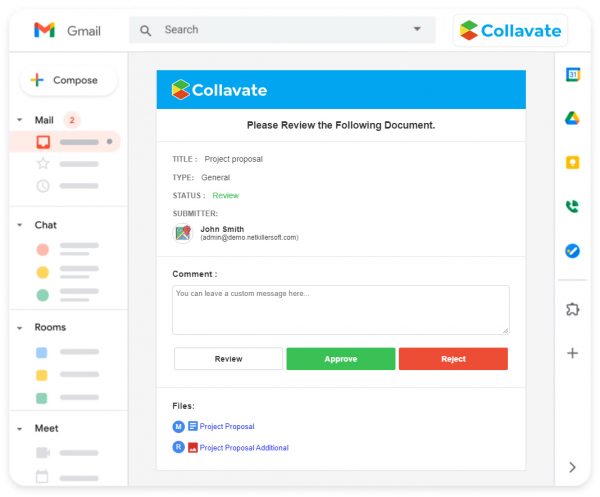 Get started with Collavate platform today - No Obligation, No credit card required. Questions? Call us at (408) 337-2380
Start your 7-day free trial