Document Approval Process
At Collavate, we believe our biggest strength is creating a fluid Approval workflow and document review structure. Any of your Google Docs, and most documents uploaded to your Google Drive can be submitted through Collavate for review and approval from your teams. This allows you to comment and collaborate on nearly any file you create, keeping open lines of communication between all of your teams and employees. Let us connect your teams together, and foster a better form of communication.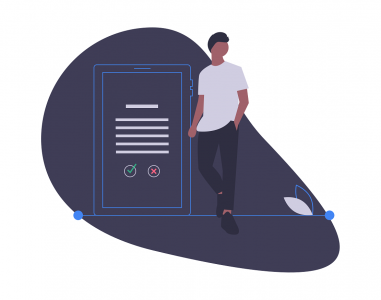 Create, Submit, and Review
With customizable multi-layered approval structures, Collavate reacts to your needs. You can begin creating a document on your PC, upload it to drive, and submit through Collavate, or create and submit within our app!
Sending email reminders and pestering people to review work is a hassle. Collavate takes care of this for you! With automated deadlines and reminders, we can contact everyone for you before your deadline is overdue.