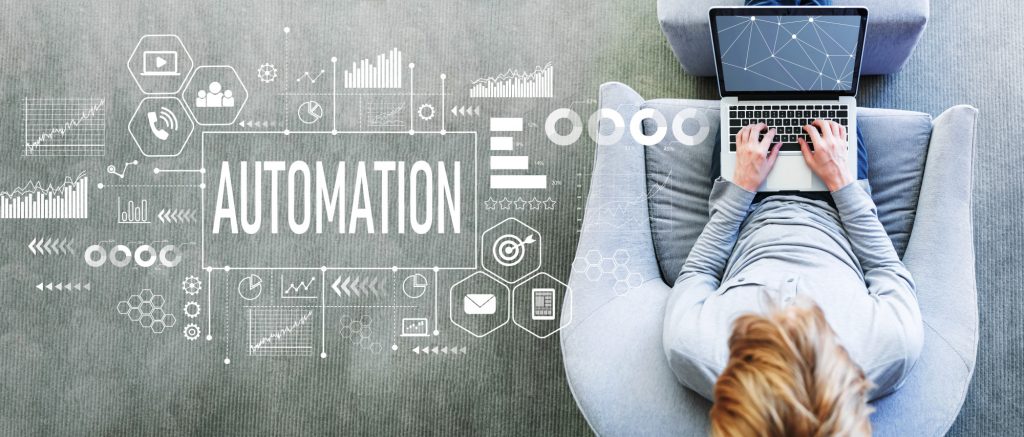 Did you know that about 94% of workers will perform repetitive and time-consuming tasks that can be easily automated?
Data input by hand is one of the most time-consuming and error-prone processes in business. It not only makes you tired, but it also wastes time and energy, reducing your output to almost nothing.
Thankfully, workflow automation exists to automate these tedious activities. This frees up human resources for higher-value endeavors. Keep on reading for our full breakdown of everything you need to know about workflow automation and workflow software. 
What Is Workflow Automation: Understanding the Basics
In order to get things done more quickly and more efficiently, many businesses are turning to software known as workflow automation. It's an aid that can speed up, simplify, and standardize your job.
Businesses may save time and money by eliminating routine, manual operations by using workflow automation. This results in streamlined operations and more time for employees to focus on value creation. The automation of workflows is also very important in the process of orchestration.
Types of Workflow Automation
The two main categories of automated processes are business process (BP) workflows and robotic process (RP) workflows.
Let's explore them one at a time.
Business Process Workflows (BP)
Organizations may better serve their clients by adopting a business process management (BPM) approach.
It is a catalyst for enhancing the effectiveness of business processes in pursuit of essential organizational objectives. BPM principles are often included in the design of workflow automation software. The software streamlines formerly manual processes by automating whole workflows inside an organization.
One of the most popular ones on the market is Google workflow. You can trace workflow automation back to early versions of Excel's autofill and macro functionality.
Robotic Process Workflows (RP)
Engineers created the robotic process automation (RPA) software recently to allow robots to carry out ordinary tasks. Ones that people would typically do.
Robots are being used in conjunction with IT (and other sectors) to assist with administrative tasks. You can identify the most relevant data for fixing processing faults by bots. Also, you can look at the suggestions made.
Help desk requests, login authentications, and processing mistakes are where bots may step in and make life easier.
The phrase "workflow automation" describes a technique that people have used for centuries. RPA workflows were originally used in areas like assembly lines and manufacturing. It was an essential part of the Industrial Revolution and agriculture thereafter.
However, they were mechanical in nature rather than computer-based.
Examples of Workflow Automation Use
You can automate the majority of processes.
Human resources, for instance, may make use of templates to streamline the onboarding process for new hires. Everyone on the team can benefit from predefined approval procedures. Ones that you can activate with the click of a button.
Workflow automation software is widely used across a wide range of industries.
Marketing and Sales
You can use workflow automation in marketing operations processes (MOPS). It's great for things like marketing campaigns, consumer communication channels, and analytics.
Workflow management is another feature offered by CRM software. Consider communication with customers. The filling out of forms, and cross-departmental coordination are all simplified by its use.
When a client completes an action, it kicks in. When they sign a document or input data, a customer relationship management system (CRM) may send out automated alerts. It can also update internal dashboard data.
Finance
There is a direct correlation between the use of automation and improvements.
It truly shines in the accuracy of financial forecasting and revenue collection. As well as a reduction in the burden of regulatory compliance requirements.
Manufacturing
Changes in the supply and business structures may be partially mitigated by using automated workflows. It streamlines processes and makes quality control more precise.
Let's look at approval and cycle times in the areas of purchasing, budgeting, and the supply chain. They are shorter after automating these processes.
Purchase orders, contacts with contract management, and new product development campaigns. You can automate these with the help of manufacturing software.
Another great management protocol to keep an eye on would be a document management system.
Business Information Security
You can reduce security risks by using IT automation software. It allows for faster reactions.
IT can do a better job of managing hybrid and cloud ecosystems with automated incident reports. And, if they're integrated with current security technologies and best practices. You can also automate the monitoring of cyber risks inside companies.
It's a simple way to boost security.
Information Technology and System Management
Workflow automation is useful for internal network operations. Since it facilitates the management of network users across several departments.
Also, information technology as a service (ITaaS) refers to a category of programs that facilitates workflow programming in the cloud for large corporations. Automated workflow software makes it easier to configure and install networks. They can also monitor company networks from a single location.
While SDN and SD-WAN are two separate IT network management technologies. Both may benefit from unified monitoring. It's only possible by automating their respective workflows.
Through the use of automated workflows, IT is better able to control these systems in real-time.
How to Automate Workflows
A thorough understanding of all the factors that affect the result of a process is necessary before it can be automated.
People on your team who are responsible for managing the day-to-day workflow activities may need to weigh in on this. After gathering team feedback, a workflow diagram (either a formal diagram with flowchart symbols or a list) will be developed to pinpoint processes that might benefit from automation software.
What follows is a comprehensive guide on how to implement process automation.
Define the Process
If you want to automate a process, you need to know where it begins and where it ends.
What sets off the process in motion? When will the workflow be finished? The results of your process should be easily tallied.
Catalog the Workflow's Participants
When you know where you want to begin and where you want to finish up, you can begin to draw a line connecting the two.
What parties are engaged in the workflow? It is important to track down anybody who has seen or received the material for whatever reason.
Specify All Hardware and Workflow Automation Software
It's not enough to showcase the individuals in the workflow. You also need to call attention to the systems, tools, and applications that have an effect on the process.
For instance, enterprise resource planning (ERP), customer relationship management (CRM), and human resource information system (HRIS) are all examples of such collaborative applications. Your team can use engaging systems like low-code automation, and it is important to recognize the part they play in the process.
Workflow automation is simplified and streamlined using low-code software's visual interface. 
Take Note of the Inputs and the Handoffs
The success of a workflow might rely on a number of different types of information or data. Requests may be sent using these forms, as can emails, bots, messages, and app/system data.
Problems usually arise at the points when control of a workflow item or piece of information is transferred from one party to another. These may lead to backups, failed follow-ups, or things sitting in limbo because nobody knows what to do next.
Make a List of All the Things You'd Want to Automate + Construct
Having established your workflow's overall structure, you can now identify the processes you want to automate. Now, it's time to construct the workflow.
Create a new version of the process in your preferred automation tool. Low-code tools provide a graphical environment in which you can define your process and automate its components without having to write any code.
Make Sure the Final Product Works as Intended
The new process has to be tested before it is introduced to the team.
This is essential to ensure that the desired results are achieved and that no problems, such as bottlenecks, silos, or data leaks, exist.
Educate Your Team
If your staff has never used the workflow software you've implemented, you'll need to train them on how to use it.
You still need to ensure customers are comfortable with the stages of the optimized workflow even if they are already acquainted with your system.
Constant Monitoring and Fine-Tune for Optimal Performance
So you've given the go-ahead for your team to implement the automated process. Now, you'll need to keep an eye on it and tweak it every once in a while.
It's critical to make sure it's doing what it's supposed to be doing to maximize accuracy, efficiency, and output.
Unlocking the World of Workflow Automation
Whether you're looking into Google workflow or other types of workflow automation software on the market, it's important to understand the nuances of workflow automation and how it all works.
We hope that our guide has shed some light on the topic, and helped you make a well-educated decision. But, why go into it blind? You can always take advantage of our 7-day free trial and use the software yourself with no strings attached. 
Also, you can head to our blog section for more tips and information on using the right workflow automation software for your needs.