Keyword(s): document approval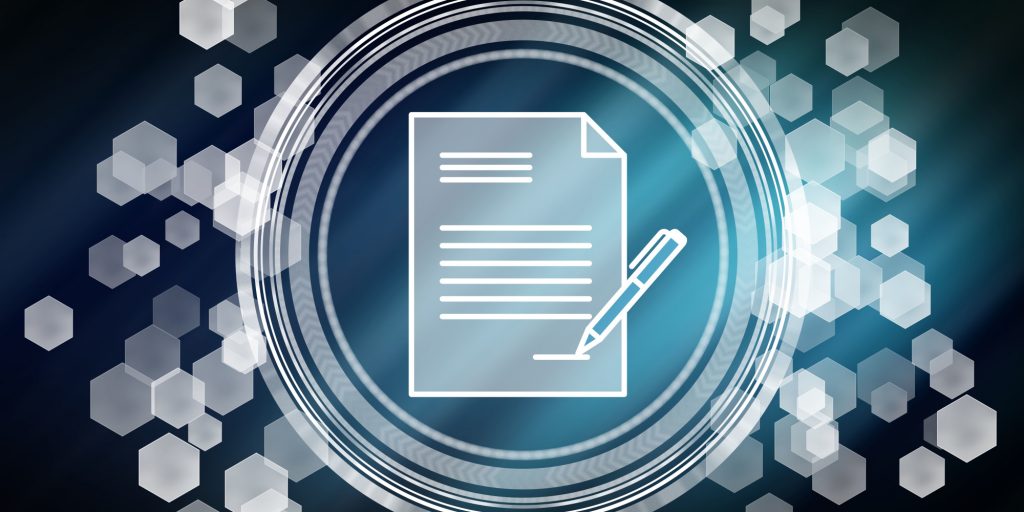 In today's Digital Age, businesses of all industries are becoming more and more cloud-based. If you're interested in investing in a better digital workflow for your team, you've come to the right place. 
Not only does cloud collaboration technology encourage employee engagement. In addition, you can trust the digital security measures at play. In particular, you might appreciate the document approval feature on Google Drive.
Don't underestimate the value of digital security, by the way. Even the Federal Communications Commission asserts its importance for all businesses.
It's true that not handling papers and physical documents feels more secure. A digital copy is less likely to get coffee spilled on it, for instance.
Still, digital documents need tight security to prevent mistakes—or worse, data leaks. Document approval processes help with that. Keep reading, then, to learn everything there is to know about document approval and how it might help your business. 
Getting Started With Document Approval on Google Drive
Hopefully, your organization is already familiar with Google Workspace. This cloud-based platform is integral to many commercial operations these days. Companies use it for emails, calendars, and document management.
If you're looking for a system to keep your schedule and projects organized, Google Workspace is a great place to get started. (Of course, you'll still probably need a more in-depth cloud collaboration software system on top of Google Workspace to really maximize efficiency.)
Perhaps you've already spent some time navigating Google Workspace and, therefore, Google Docs. Google Docs is a great place to draft document templates or other materials critical to the function of your organization. Sometimes, though, those documents need specific approvals.
When a user drafts a document through Google Drive, he or she will have a few different options to receive approvals. First, the user has to decide whether or not a time limit or due date is in order. In addition, should potential approvers be allowed to edit the document during this process?
Then, it's important to note how many approvals each document will need. This can change the rest of the approval process, so it's important to plan for these questions accordingly.
The Basics of Document Approval on Google Drive
When a document creator (or, user) sends off the draft for approval, the approver(s) will get an email or a notification from Google Drive itself. They then have until the scheduled due date to approve or disapprove of the document, if a time limit is set. A document will not be categorized as "approved" until all of the assigned approval parties have submitted their affirmation.
Let's say the user does allow other edits to be made to the document while waiting for the approval. This would be allowed by whether or not the user "locks" the document before its submission for approval. By default, documents are always "unlocked" unless otherwise specified.
Perhaps he or she has to adjust something according to notes sent back by a disapproval. Or, an approver makes an edit on their own, changing the document from the original submission.
Every time an edit to the document is made, every single approver will have to check it out to approve the new version. This process ensures the integrity of the approval process so that mistakes can be minimized. Check out Google's documentation of managing approvals for more specifics.
How to Request and Grant Approvals
The control center for all approval tasks is pretty standard to follow. Google Workspace users will simply go into their admin console and follow this click path: Menu -> Google Workspace -> Drive and Docs -> Approvals. From here, all the capabilities of the approval function will be available.
Users can apply approval needs to a document based on several different groups of people. They can select the need for approval from the entire organization, for instance. This method, though, is ideal for smaller organizations to prevent long, cumbersome approval processes.
On the other hand, users can build a group of people within the Approval Settings that they send documents to on a regular basis. This can be helpful when repeated approval processes are expected.
Lastly, users can allow people from outside of the organization itself to edit and/or approve the document in question. This means the approver won't need access to the same Google Workspace location that the rest of your business already uses.
From this menu, users can request an approval, edit an existing approval process, lock a document, and more. Take some time to familiarize yourself and your team members with this highly useful feature.
Digitize the Rest of Your Team's Project Management
The approval process is a great way to trust in the security and reliability of all document management throughout your organization. It optimizes oversight and allows management and employees to work more cohesively.
If you see the value in document approval through Google, then perhaps there's more you can do to streamline operations. For instance, your team could enjoy the many benefits of cloud collaboration.
One great thing about today's modern cloud collaboration is the integrated document management. Your digital solution could work right alongside the Google Drive approval process. It's up to you, though, to find the ideal digital solution for your team.
After all, digitization is the biggest trend in all industries right now. Make sure your organization doesn't fall behind its market competitors. When you invest in cloud collaboration software, you work better and faster.
For instance, when Google document edits are made, the previous version is null and void. With a proper cloud solution, though, don't lose track of previous work. Your digital system can save each document iteration for your convenience.
How else could your team improve and speed up operations? Have you considered other aspects of workflow automation?
The Power of Real-Time Collaboration
Workflow automation is the essence of the modern Digital Era of business. Menial and repetitive tasks are no longer required to be done by hand. Instead, you can work with a reliable software solution provider to automate these processes.
Perhaps that's why the workflow management software industry is so successful. In 2020 alone, it was worth almost $7 billion throughout the United States. Plus, that value is only expected to grow throughout this modern Digital Age.
These software programs can be customized, too. This is of particular value for organizations that have unique tasks to digitize. Your expert automation team will be able to guide you through getting any and all workplace procedures automated and online.
Then, your entire team will not only be able to work more efficiently with this automation. In addition, they'll have access to the core of the company's operations from any connected digital device.
Don't underestimate the value of this real-time collaboration. People can work from home, sure. But, they can also get simpler things done by waiting in line at the grocery store if they so choose—speeding up productivity once again.
Take Advantage of Available Analytic Data
Perhaps one of the most significant features of automated project management is that of the available analytic data. Every time your team finishes a project or even a simple task, data is collected.
Then, your centralized software solution will record that data and store it for your benefit. Over time, you'll have a plethora of detailed insights regarding your organization.
You'll be able to see what processes do or don't work among your team of employees. You'll be able to tell which areas of operations need room for improvement. Plus, the automated reporting can likely indicate how you can improve these various departments.
It can for this reason be wise to conduct a quarterly or annual audit of the organization. Take in any feedback from your team, too. How would they like to see automated workplace processes improve?
Make the most of this available analytic data to ensure processes stay quick and efficient. Maintaining this consistent evolution will go a long way in securing long-term profitability for your business.
Other Digital Document Management Strategies
It's important to note the value of detailed organization when it comes to digital document management. Systems like Google Workspace have great tools to help you and your team divide folders and content.
Also, keep your team all on the same page! Have everyone understand the core inner workings of the overall digital system in place. Doing so will improve coworker communication and workplace productivity.
Lastly, the best thing you can do to optimize your team's document management is to work with experts in the field. For more guidance, check out these tips for document management.
Start Using Document Approval on Google Drive With Your Team
As mentioned above, don't skimp on digital security. Your organization will be much more efficient when you use document approval processes.
These processes maintain the integrity of a document no matter how many people have access to it. Plus, Google can track the recent edits so nothing gets lost.
In addition, don't forget to include other digital workflow strategies to enhance your team's productivity. Our software solution is actually designed with that intention in mind.
Don't wait to invest in the future of your organization. We encourage you to learn more about our document workflow service prices to get started.